Tuesday, September 10, 2013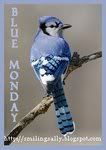 Hi everyone! Happy Monday! How was your weekend?
Hope everyone had fun.Here's what happened last week:
245 - Tried making some cupcakes. Though it need some improvement, not bad for the first timer I think :) 246 - Finally Moonleaf had thought of the environment :)
247 - Early morning doodling by my little tot! 248 - Two-toned butter cuppies.
249 - Got something in the mail today. Excited much! 250 - Sample cuppies for my nephew's birthday :)
251 - My little tot wishing everyone to have a Blessed Sunday!
How about you, tell me about last week!
Have a great week everyone!