Monday, September 2, 2013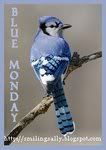 Hi everyone! Happy Monday! How was your weekend?
Hope everyone had fun! And to those in the US, hope you are enjoying your long weekend. To all the hard workers, this is your time to relax and have fun!
Now on to my project, here's what happened last week:
Dough-it-all
has everything you need when it comes to baking that are way cheaper than mall's prices! Thanks to the wife of my manager who introduced this place to me. 239 - Made Banana cakes minis and delivered it to the school near our place.
How about you, tell me about last week!
Have a great week everyone!