Monday, August 26, 2013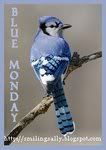 Hi everyone! Happy Monday! How was your weekend?
Hope everyone had fun. After a week of no classes due to Tropical Storm Maring, kids are still on a long weekend since it is National Heroes Day. So aside from reviewing for this coming exact week and a few more baking, we don't have much plans for today.
That is why I am posting my project on time! Yey! So here you go:
231 -
Sweet! Couldn't ask for more. I am truly blessed!
232 -
Day 232 - Rainbow bits.. Done! Ready for tasting.
233 - "Well, hello there" Front tooth is saying "Hi"! at last!
234 - Finally got a hold of this, thanks to a good friend who fulfill my wishes and brought these from SG!
235 - Early morning bonding.

236 - Time to bake some more. Ready for disposal!
237 - Science comes Alive!
Due to the weather, we have decided to cancel the staycation and just visit The Mind Museum instead. Our little tot had so much fun!
How about you, how was your weekend?

Have a great week everyone!