Monday, August 19, 2013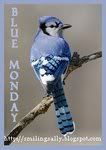 Hi everyone! To my local readers, hope everyone is safe in this Rainy Monday. And to the rest of my blogger friends, Happy Monday! How was your weekend?
Now to catch up on my project, here's the last four weeks' happenings:
203 - We saw the Pacific Rim, 'twas a nice movie! 204 - I am back to school. 205 - Got these from McDs'! 206 - Yummy rice cakes! 207 - Finally, we have her ID! 208 - From south to north. Family mini-reunion at Lala's house in QC! 209 - Bonding in Tagaytay City with the Canadians!
210 - Yummy apple pie from Bags of Beans! 211 - The Canadians were getting ready for leaving. Sadness! 212 - It was the time for them to go back to Canada! We will see them soon! 213 - On steroids again, due to viral infection! Ugh! 214 - This won't work for me. Love to snooze! 215 - Adding to my collection of shawls. 216 - Baking decadent chocolate cake. My little baker was having fun!
217 - Love
The Wolverine
! 218 - My little tot was not feeling well due to her erupting molar :( 219 - My breakfast. 220 - Got her school stuffs to catch up. 221 - Banana cake this time, and I was so happy everyone loves it! 222 - Burger King opened at Festival Mall. But I was disappointed as its burgers don't taste like before. It taste more like Jollibee. Hmm not surprised though, after all they both now owned by the same corporation. 223 - We saw and love
Smurfs 2
! We really don't give up on family.
Sambokojin
for my pre-birthday celebration.
I can't believe I have been that busy that I missed four weeks of my project. How about you, how was your weekend?
Have a great week everyone!