Wednesday, July 24, 2013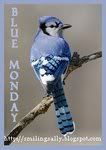 Hi everyone! Happy Midweek!
How was your week so far? Hope everyone is having a great and productive week. We went to Boracay last week with our Canadian family for some great family adventures. It was also the post-birthday celebration of my little tot.
Now to catch up on my project:
189 - Two dental visits in a day; 190 - Tried baking for the first time, success!; 191 - My little tot turned 6th! If only I can slow down the clock. 192 - Attended a workshop on Conflict Management. Learned a lot; 193 - The Canadians have arrived. Yey!; 194 - Lunch out with family. FUN!; 195 - Cousins-bonding!
196 - Love this! Thanks to my Canadian family; 197 - Super love this new set of GlamBox. Thanks to GlamourBox. I will create a separate post showcasing my new loots. 198 - Touchdown Boracay! Fun starts now. 199 - Island hopping, snorkeling, and fun at the beach. 200 - Going back home. Flight delayed for an hour; 201 - Vacation days are over. Review mode ON; 202 - Reunited with old friends.
Have a great week everyone!