Monday, July 8, 2013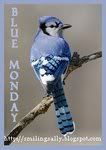 Hi everyone! Happy Monday!
How was your weekend? Hope everyone had fun.
Now to catch up on my project:
175 - Got Tim of Minions as our first toy from this set's of McD's Happy Meal. 176 - Got the loots from our family in Canada. 177 - The little girl was so busy watching Penguins of Madagascar. 178 - P.E. day! 179 - Got this plush kitten from her Tita Aya! 180 - Just when we thought we got all the minions, only to find out that this set composed of 9! Ugh! And now these are sold out from all branches of McDs. Sadness. 181 - Watched Monsters University and we loved it!
(182 - 188)
182 - First day of training. 183 - Last day of training. Very productive indeed! 184 - Got my loots from Glamourbox. 185 - Thanks to Google for this voucher. 186 - Turbo from Jollibee's Kiddie Meal. 187 - Movie date with my little tot, Despicable Me 2! 188 - Review time for Monday's short examination.
How about you, have you seen both Monsters University and Despicable Me 2?
Have a great week everyone!