Monday, June 24, 2013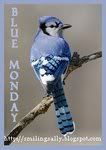 Hi everyone! Happy Monday!
How was your weekend? Hope everyone had fun.
Now to catch up on my project:
161 - Got a free pop from SM Department Store. 162 - Our newest craze, Belgian waffles! Yum! 163 - Holiday traffic jam. 164 - They have made an artificial barricade to divide the road. This is for the drivers who don't care. 165 - Our little tot's orientation. Getting to know the new school. 166 - My dental appointment 167 - Last minute buying of school stuffs.
(168-174)
168 - Brownout! Ugh! 169 - All prepped up for first day of school. 170 - First day high! Reunited with her best friend during preschool. Though they aren't on the same section but still looks like they will see each other everyday. 171 - Parents' orientation. 172 - Pomelo in our own backyard. 173 - Late Fathers' Day and my brother's birthday celebration in Oakwood :) 174 - Not "Peri" good. The food taste isn't worth the price.
Have a blessed week everyone!