Monday, May 20, 2013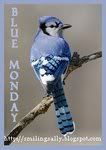 Hi everyone! Happy Monday!
How's your weekend? Hope everyone had fun. Here's the update

for the past two weeks:
126 - Got a new set of medicines. I was hit by a virus that gave me a flu and again, I lost my voice as well. My doctor had me on bed and voice rest for 7 days. 127 - Lemon ginger juice for my voice. 128 - Pardon for my selfie shot, that was taken during my check-up. 129 - My little tot busy practicing her reading skills before the classes start. 130 - Good morning, sunshine! 131 - Her recent fave, High Five! 132 - Mother's celebration at Josephine's in Tagaytay!
133 - 139
How about you, what's the highlight of your week/weekend?
Have a great week everyone!