Wednesday, May 8, 2013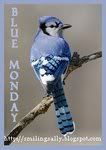 Hi everyone! How's your week so far?
Hope everyone is having a great week! Sorry for the late update, have been busy plus I am currently under the weather :( Here's to catch up on my project:
112 - Errands
at the start of the week! 113 - Catchin

'

up on
Supernatur
al. I miss these guys! 114 - Watched Iron Man 3 on the first day of showing, literally! We booked tickets for the first hour of screening. Early bird in

deed!
115 - Got these box of yema from her
godmother Ixie! Yum! (
Yema is a type of custard candy made from egg yolks and condensed milk. This is a common Filipino dessert and one of the easiest to make.)
116 and 117 -
S
wimming lessons at Bert Lozada

's

! 118 - Watched the King and I courtesy by a good friend of mine. We have so much fun watching the musical

play.
119 - Lunch at McDs' after her 3rd swimming lesson 120 - Busy polishing our report for later's class 121 - Grocery time 122- Got this yummy peanut brittle straight from Baguio from a sweet colleague! Happiness! 123 - Me time! 124 - This is a must due to the scorching heat! 125 - Under the weather! Ugh!
How about you, how is your week so far!