Monday, April 1, 2013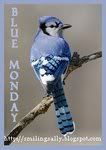 Hi everyone! How was your Holy Week?
Hope everyone had some time off to reflect.
Here were the happenings last week

:
Got these two last Monday and Tuesday from McD's. But my little tot didn't want to complete this set as it has only one design. Thanks goodness! :)
The Croods
last Wednesday and we really have fun watching it. Truly a family movie! Then the next day, went to South Supermarket for some last minute grocery shopping.
Then last Sunday, after hearing the mass. We saw G.I. Joe Retaliation and ate at Burgoo's, my little tot's recent favorite place to eat.
How about you, how was your last week?
Have you seen any of the two movies?
Have a great week everyone!
===================================