Sunday, March 24, 2013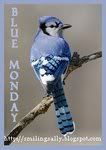 Hi everyone! How's your weekend so far?
Hope you are all having a wonderful weekend! Now to catch up on my project, here's

last two weeks happenings:
This was last Monday from the birthday weekend of hubby. Our little tot didn't want to leave the hotel. Then the next day was a bookstore bonding with her aunt Aya.That would be her last bonding for now, since her favorite aunt will be migrating to Canada the next day :(
Then last Sunday, I have visited the newly opened Rustan's Supermarket just outside our subdivision. I just don't like the parking space, it doesn't have covered which is a must for me on a summer season! LOL!
Then today, Ice Candies are ready for disposal for P2 each LOL! This is my little tot's idea to save up while on vacation.
How about you, how was your last week?
Have a great week everyone!
===================================