Tuesday, March 12, 2013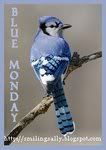 Hi everyone! How's your weekend?
Hope you all have a wonderful weekend. Here are the updates to my project:
56 - Artificial Tears for the little tot's eye irritation. 57 - Fixin' mg schedule. 58 - T
his is what you get when you pay your taxes on-time and WAY over the top! Ugh, how I wish! This is courtesy of one of the candidates for elections. Need I say more?! 59 -
Bigger this time!
60 - Celebration of a friend's birthday in Crisostomo 61 - Hubby's birthday celebration at home 62 - Sundate with my birthday boy and my little tot!
Monday and Tuesday, training for 7 habits. Such an enlightening course.
Oakwood Premier Joy~Nostalg Center Manila
. The place was amazing! I will create a separate post on it. We had so much fun that our little one didn't want to leave.
How about you, how was your last week?
Have a great week everyone!
===================================