Thursday, February 28, 2013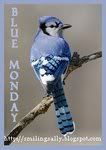 Hi everyone! How's your week so far? Hope everyone is having a great week.
Just to catch up,

h
ere's the happenings last week:
The Peninsula Manila
. It was such a blessing to be part of this and met some wonderful women within our organization across Asia Pac.
Barangay Malaban
in
Biñan
,
Laguna
. This was a project organized by us as part of our requirements in school, for Project Management course. We aim to target 300 beneficiaries and luckily we were able to almost reach that target and help some of the less fortunate residents of that community. It was really painful seeing them and we were so glad that we were able to somehow help them through this. I hope that I will be more involved in such activities.
Then last Sunday, I met with a few of my closest friends. They were my best friends since elementary grade and it was really nice having this once in a while meetups to catch up on each other personally. Social networking sites are really helpful to keep us all up-to-date but still nothing beats laughing and chatting with them up close and personal.
How about you, how was your last week?
Have a great week everyone!
===================================