Monday, February 18, 2013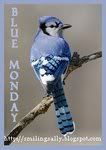 Hi everyone! How was your Valentines' weekend?
Hope everyone had fun. Here's the happenings last week

:
Our little tot requested for Dunkin Donuts last Monday. She still prefer this over J.Co's and Krispy Kreme's. Well, I guess this is still the #1 "Pasalubong ng Bayan" :) The next photo shows the happening every after class, play time!
Hubby is under the weather so our plans to have a lunch in Tagaytay was postponed. But it was okay, I just took our little tot out for a short bonding in the mall after hearing the mass.We just went grocery shopping, stroll for a bit and lunch out. Anyway, it has been months since we went out alone.
How about you, how was your last week?
Have a great week everyone!
===================================