Sunday, February 10, 2013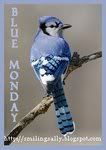 Hi everyone! How is your weekend so far?
Hope everyone is having fun.
Here's the updates on my project, the happenings for the past 2 weeks:
28 - Got my almost waist-long hair finally cut at Jing Monis salon. I was about to cut it real short, shoulder-length bob cut to be exact, but my stylist didn't allow because he's afraid that my hair will be ruined with the abrupt changes. 29 - Saw this cute tomato fresh from the province of Tarlac. 30 - Thanks to the upcoming elections (sarcastically speaking). They need to wait for this season for them to fix our road, ugh! 31 - I have been craving for Chowking's Nai Cha and fortunately, it was available in the store near our school. 32 - Early morning short bonding of the cousins. 33 - Attended Lexie's 7th birthday party. We had fun in her mini concert :) 34 - It was Nanay's interment, a very sad day indeed!
35 - Stocked up! Love this all organic insect repellant and virgin coconut oil. 36 - Had her interview from one of the big schools we are eying for next school year. She did a great job! 37 - Playing bubbles while her dad was washing the car. 38 - One of my classmates treated us with large pizza and overflowing iced tea since he missed our last session. 39 - I love this Chips Ahoy Oatmeal Chewy Choco. 40 - Had a lunch date with my little tot at CPK. 41 - One if my faves, Sunflower nuts!
How about you, how was your last week?
Have a great week everyone!
===================================