Monday, January 28, 2013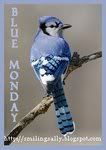 Hi everyone! Hope we all starting the week right.
Sad to say Mellow Yellow Monday had already stopped. We have fun linking every

Monday, thanks for the host!
One of my goals this year is to be able to post my project on time, so here you go, the happenings la

st week:
Monday was little tot's school's field trip. They have visited Philippine Airforce Museum, The Robot Zoo, Kulturang Pinoy and Davao Crocodile Park in Pasay. She had so much fun, and we did too! The next day, was busy munching this, this has been a fave of mine since grade school. Classic!
Wednesday, our little tot was busy counting her savings to check if she can now buy the scoot she'd been longing for. We taught her to save when she wants something esp if its a toy. Then the next day, I have been wanting
Chowking
's Nai Cha and was hoping to get it from
Chowking
near my school since this has not been available for days in the stores near my workplace. But sad to say, even on that branch, it wasn't available that was why I opted for Moonleaf instead. Not a bad choice :)
Then yesterday, we have attended this little girl's birthday party, one of my goddaughters :)
How about you, how was your last week?
Have a great week everyone!
===================================