Friday, December 16, 2011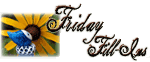 And...here we go!
1. Sleigh bells ring
are you listening?
.
2. It's coming on Christmas, they're cutting down trees
for house decorations.
3. You're a mean one
if you laugh at the misfortunes of others
.
4. Father Christmas
is the name used in many English-speaking countries for a figure associated with Christmas, as per Wiki
LOL!
5. Silent night i
s one of the songs we used to sing back then when I used to join the carolings.
6. All I want for Christmas
a DSLR so here me Santa LOL
!
7. And as for the weekend, tonight I'm looking forward to
just another busy day at wotk
, tomorrow my plans include
nothing much since I have to work at night
and Sunday, I want to
have fun at the Christening of my best friend's newborn
!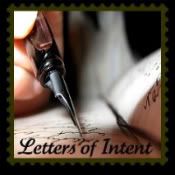 To My Books,

We're now on session 5 on both subjects but you two still look good as new! I can't even remember if I was able to read a single chapter from the both of you. How I wish that instead of buying new ones, I have just avail one of those textbook rentals on 30-90% off compared from the bookstore prices. Not only that, those are free shipping both ways, can highlight in the textbooks, with flexible renting periods and most of all they donate to Operation Smile with each textbook rented. *Sigh* At least I was able to help even if I have not used these that much. Anyways, I still have 3 more sessions to go and I am done with both Financial Management and Information Technology Management. Hopefully before the end of these courses I would be able to finish reading you two.

From the Owner
To My Blogs,

I am sorry if I am kinda neglecting you both. It's not just the holiday season, but the season of year-enders not only in school but in the corporate world as well. So everything needs to be done before the year ends! Don't worry, I will make it up to all of you. And by the way, I apologize as well to all my bloggy friends for not visiting you as frequent as before. I miss you all and I will soon drop by to your blogs!

From the Author