Friday, December 9, 2011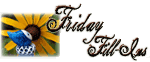 And...here we go!
1. As I neared the
entrance of the house, I didn't notice there's a glass a door so you know what's next
. LOL!
2.
The New Rational Manager of Kepner-Tregoe
is what I'm reading right now. It's
pretty interesting and definitely a great book.
3. I didn't start out this way,
thanks goodness it went well
.
4.
Part of being a true friend is no matter how hard it is, you have
to tell the truth.
5. The best way to
a man's heart is through her stomach, true that
.
6. This is the reason I am
zombie mode today! I stay up late yesterday to finish some stuffs.
7. And as for the weekend, tonight I'm looking forward to
another busy night at work
, tomorrow my plans include
bringing my little tot back to her pedia for check up and probably checking out Soderno again
and Sunday, I want to
just relax with my family since I have to work at night
!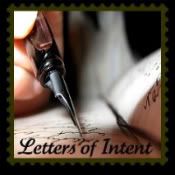 To The Cold Virus,

Please leave my little tot now. Holidays are just around the corner and the least that we want is seeing her not enjoying the fun brought by the season. So would you please hear me now!

From a Mom Who Wishes to Take Her Little Tot's Cold
To the Holiday Season,

For some reasons I am not feeling you this year. Maybe because this year, I have lots of stuffs in my plate right now. I have not even started buying Christmas gifts yet. Can you please stay for another month this time?

From a Mom Who Can't Believe its Almost 2012