Friday, November 11, 2011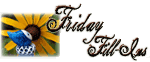 Aww I miss doing this! And...here we go!
1. Turkey is
for Thanksgiving in US as for Roast Pig is for Christmas in the Phils
.
2.
I miss eating banofee
pie.
3. On and on and on we go
just like a carousel that's lost control
.
4. The last time I saw
some of my good friends from L2S was SO long time ago
.
5. Can you believe
that I will be taking two subjects this next term?
6. I need a
super relaxing massage
.
7. And as for the weekend, tonight I'm looking forward to
just a busy day at work
, tomorrow my plans include
nothin much, I need to finish my final report and some assignments for the next term that are all due on Wednesday
and Sunday, I want to
squeeze in some quality time with my family while finishing all the things that I need to do
!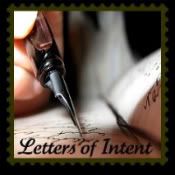 To All My Readers,

Happy 11-11-11th! Did you already say your wishes? :) Hope this cool date will all bring us good luck!

From a Mom Whose Busy Looking for Seat Sale (P11~$0.26) in Cebu Pacific Airline's Promo
To Not-in-Himself Driver,

Thanks for Whitey's new mole! Thanks goodness the damage was not that bad, otherwise we didn't let you leave just like that. Next time, please drive safely and attentively. I am afraid and concern for your own life.

From a Fellow Driver
To My Brain,

I am really hoping you won't let me down this week! We have a paper to finish for our last subject plus some home works as well for the subjects this next term. I am not expecting you to function at your best, just please produce what's needed!

From a Crammer