Friday, October 21, 2011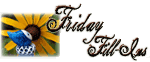 Aww I miss doing this! And...here we go!
1. Old me would
just want to go with the flow and maintain a low profile in our new department
; new me would
want to
take some chances on the opportunities that I am seeing
.
2.
You already made a big step in your life just by
taking responsibility.
3. So...in a way
you are leading your life the way you wanted it to be
.
4.
Am I
right? LOL!
5. The big difference
between men and women is more on dealing their emotions
.
6.
Seeing my family happy is really
makes me happy.
7. And as for the weekend, tonight I'm looking forward to
just the start of a laid back weekend
, tomorrow my plans include
staying at home and finishing my assignment
and Sunday, I want to
just chill with my loved-ones at home
!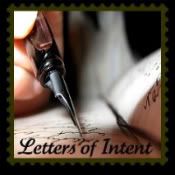 To Myself,

Stop procrastinating! You got two papers to finish remember that. Plus your training is about to be over and you will then be back in living a nocturnal life, so please take advantage of the little spare time that you have til it last, ok?!

From a Mom Who Sometimes Forget that She's Back into School!
Have a great weekend everyone!