Friday, September 23, 2011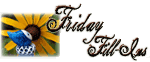 And...here we go!
1. When I walk around my neighborhood I see
lots of holes and craters on the roads!
2.
Fettuccinne Alfredo
is my favorite thing to cook.
3. Life is
a series of experiences
.
4. My
sheepig stuff toy
makes me feel all warm and fuzzy
5.
Definitely, pumpkin
is my favorite Autumn vegetable.
6.
Tea for me
is better when it is
served with mint and non-fat milk
.
7. And as for the weekend, tonight I'm looking forward to
nothing really much, just work stuff
, tomorrow my plans include
bringing our little tot to her Pedia for a checkup
and Sunday, I want to
just relax at home while finishing all my homework
!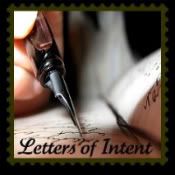 To One of my Group mates,

I know you are aiming to be one of the gold medalists in our class and I certainly admire you for that. But please, my only request is for you not to share that burden with us or with me. Though it is such a great honor if I will be one of the gold medalists too, but I know it requires much effort on my side for me to achieve that. I have already accepted that fact the first time I enrolled for my masters and I have decided to just be one of the graduates. It is my choice and I think that I won't have any plans on changing it. So please, let us do our part on our own way and stop commanding us on what to do. Besides, I am the only one responsible for my grades.

From a Low-Profile Student