Friday, September 16, 2011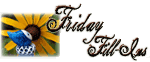 And...here we go!
1. Why do I
keep on getting sore throat? :(
2.
My love for my family is here
to stay.
3. By far the most important
that happened this week is the installation of our new internet service!
4.
My work right now requires me to deal mostly with
Americans.
And I have met some great people through this.
5. But when
you love someone, you don't treat them bad
.
6.
I know I have not updated my blog
for the longest time.
7. And as for the weekend, tonight I'm looking forward to
just the usual day at work
, tomorrow my plans include
attending my nephew's 1st birthday on hubby's side
and Sunday, I want to
just stay at home and start doing my home work for my new subject this term
!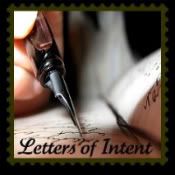 To PLDT,

Thanks for installing our internet service a few hours ago! We have been waiting for this to happen since last week!

From a Mom Who Thinks She Can't Live Without Internet
To My Readers,

Thanks for still visiting my humble abode though I have not updated this lately. I would like to inform you that I am back! :) Please stay tuned for tons of updates and photos! LOL!

From the Author
Enjoy your weekend everyone!