Friday, September 2, 2011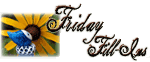 And...here we go!
1. When I was 10 years old
I used to try out my mom shoes and dress and walked like a model together with my sister
.
2.
Squash
is my favorite vegetable because
it is good for the eyes
.
3. My dream pet is
a cat like garfield
.
4.
I do hope that this weekend, some positive vibes
surrounds you.
5. If I could live anywhere in the world I'd live in
Paris
.
6.
I know that God's grace will
keep on shinin' on me.
7. And as for the weekend, tonight I'm looking forward to
just a busy day at work
, tomorrow my plans include
nothing really special, I am a bit under the weather plus I need to finish some stuffs for school
and Sunday, I want to
just relax and catch some Zs
!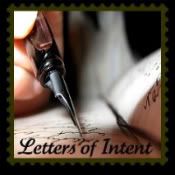 To The Virus,

Will you keep stop infecting us? You have infected my little one so bad that she was almost confined to the hospital. Thanks goodness, the antibiotics prevailed. Then after our little tot, you have turned to my hubs which good thing his immune system was able to fight back! Now you are trying your luck on me and it seems that you are winning :( I know that I have been lacking some sleep and rest recently but I have never dreamt of resting due to an illness! Please leave our household soon!

From a Mom Who Barely has Voice
To My 365 Project,

Sorry if I have not been able to update you. Aside from the fact that we don't have internet connections for two days now, I have some other things to do that I could not upload some of my pics. I will make it up to you soon!

From a Busy Sickie Mom
To Globe Telecom,

We have had enough! Aside from the "usual" unusual slow connectivity and the total lost of internet connections, your Customer Service really is such a pain! Don't be surprised if you will lose a subscriber!

From a Super Unsatisfied Globe User
-------------------------------------------------
TGIF once again! Come and join us at
and
meet lots of wonderful bloggers!
Thanks much for my new followers! Feel free to wander and comment on my simple abode! I love hearing those! Hope you will all have fun! I will definitely head over to your blogs and return the favor!
Enjoy your weekend everyone!
===================================