Friday, August 26, 2011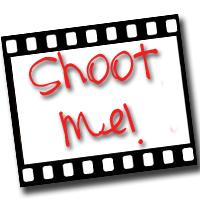 Jump is the new Experience Center of PLDT & Smart located at SM Megamall. Quoting their information from their Facebook page,
It's a bold shift from the usual retail center to a cutting-edge display of convergence and innovation, brought to you by the leaders of convergence and innovation.
The first time I heard about Jump was from Wave 89.1 and when I saw some photos online during its launch where they got Marian Rivera and Ann Curtis. I immediately got curious about it so when we got an important errand to do around Ortigas last Friday, I have made sure that we will be able to squeeze some time in to go and visit this. It is located inside SM Megamall's Cyberzone Area. Here are some of the photos I took when we checked that out:
The entrance, of course it wouldn't be complete without a photo of my little one on that part :)
They got a counter for interested customers. And here's how the who center looks like:
The middle part have some colorful couches (left photo above) formed like flower where you can sit in and stay. The right photo above is the area where they showcase their home solution gadgets.
This is their "Stay Connected Zone" where you can see different new and high-ends mobile phones from different brands such as
Nokia
,
Samsung
,
HTC
and
Apple
wherein you can freely try out any of the devices as much as you like. Being an HTC user, I immediately fell in love with
HTC Desire
and
Flyer
(
Sorry I was not able to take photos of it, just click the link inserted so you would have an idea of those devices
). What's cool about the center, the devices that they have featured are installed with different applications and
games
like the infamous Angry Birds which allows you to experience the quality of the devices when it comes to aspects like graphics, sounds, etc. And also the place has wi-fi connection that enable you to browse the internet through those devices.By the way, they also have some laptops like MacBook Air and Sony Vaio for you to try.
They also have a small room for their Springboard Sessions, where they offer free workshops free of charge. Seats are limited though so you will have to sign-up and register on their Facebook fan page (https://www.facebook.com/JumpExperienceCenter) before the workshop.
Here are some more photos I took inside the center. Just click on the images for larger viewing.
The experience was definitely different from the other gadget retail centers but for me the place has a lot of things to improve on. It is too "white" that somehow it creates an intimidating ambiance. Plus the different zones were too compressed. For instance on the "Stay Connected Area", there were lots of gadgets in there but the place is a bit small. Good thing, there were just a few people inside the center when we went there. I think they should make use of the middle part, there's not much gadget in there, only the couches. That's just my two cents! :) Now I am thinking of having that HTC Flyer. Just kidding, but how I wish. Right now it is not in my budget LOL! Maybe I could try my luck on some
online casino
out there LOL!
Btw, were you able to see me on any of the photos? ;)