Friday, August 26, 2011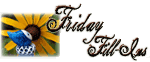 And...here we go!
1. How in the world did I
end up here in MBA class, can't help myself not to ask that whenever I got lots of things to do
.
2.
My mind was didn't see her walk
in front of me.
3. Life's
full of surprises
.
4.
My little tot's preschool just celebrated Linggo ng Wika (Filipino Week) with some
picnic lunch.
5. That was where we
came from a few minutes
.
6.
Nothing else but our own home
I think of as "our place".
7. And as for the weekend, tonight I'm looking forward to
just a busy day at work plus a group meeting with our Director
, tomorrow my plans include
bringing our little tot back to her pedia for check-up
and Sunday, I want to
just relax and catch some Zs
!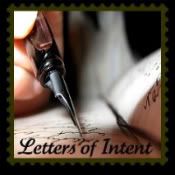 To My Book,



How in the world will I finish reading you when I only have just three weeks left?! Why is it that you are so hard to find?! Now good luck to me on digesting all these information!

From a Sleep-Deprived Mom
-------------------------------------------------
TGIF once again! Come and join us at
and
meet lots of wonderful bloggers!
Thanks much for my new followers! Feel free to wander and comment on my simple abode! I love hearing those! Hope you will all have fun! I will definitely head over to your blogs and return the favor!
Enjoy your weekend everyone!
===================================