Friday, August 12, 2011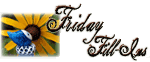 And...here we go!
1. The only question is
will I make it?
2.
I conquer more than 100kms
in one day.
3. Three things on my desk:
a big mirror, doraemon stuff toy and a phone
.
4.
Have my hair cut
is the one thing I HAVE to do today!
5. I love playing with
friends who shares the same interests with me
.
6.
Huge noise
overwhelms the senses.
7. And as for the weekend, tonight I'm looking forward to
another busy day at work
, tomorrow my plans include
attending Spongebob and Patrick meet and greet with my little tot
and Sunday, I want to
have fun at my college buddy's daughter's Christening
!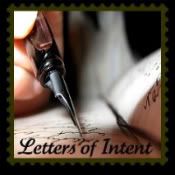 To Tracy of Work of HeART and Soul,


Sorry that I have found the news just now! I know I am super late but I just want to let you know that though I am sad knowing that the Mommytography365 Project had already closed I am so much thankful that because of this project, I have learned and improve much (I think) in photography. This project had motivated me to take a photo a day and enhance my photography skills (if I have LOL!). And not only that I have met a lot of great bloggers out there like you through this project as well and I will be forever grateful on that. Again, thanks so much and hoping you great success in every endeavors you take.

From One of the Sad Members
Lord,

Please give it to me this time, please! I have been wanting this and I am really hoping and praying that you will guide me in achieving one of my hopes and dreams.

From One of HIS humble servant
To My Hair,

Sorry if I have been neglecting you for months. I know you badly need a trim and I am hoping to have that today! I just hope that I could squeeze that in later.

From an Overly Long Haired-Mom
Updates: Finally, I got my hair cut! :)
-------------------------------------------------
TGIF once again! Come and join us at
and
meet lots of wonderful bloggers!
Thanks much for my new followers! Feel free to wander and comment on my simple abode! I love hearing those! Hope you will all have fun! I will definitely head over to your blogs and return the favor!
Enjoy your weekend everyone!
===================================