Thursday, July 14, 2011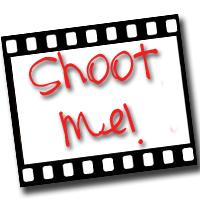 I missed last week's Shoot Me! and Project 52 because for some reasons I was not in the mood to take a photo of myself and most of the times I was the one behind it. But this morning, I made use of the wasted time I got when I was stuck in a traffic jam while was I was on my way home. I got a couple of shots of myself while waiting for the traffic to flow, and here's one of those
Pardon the shining shimmering splendid of my face, it was so hot and I think the sunblock that I put on made it shimmering LOL!
I will post today's photo a little bit later!
===================================
I am participating in the 2011
Mommytography 365 Project
! For this year long project I will be posting an image a day, to get me out shooting, using my camera and learning new things with it daily. Anyone interested in photography can join, no need to be a Mommytographer. We have teens to adults, male and female, as well as people from all over the world. Come join the fun!
===================================