Friday, July 29, 2011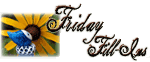 And...here we go!
1. Summer is
indeed too far I think since we just had a tropical storm and now there's a new one who just landed yesterday
.
2.
Nothing in this world
is unchanged
only changes
.
3. Aargh!
TS Cruz road is such a pain to pass by every morning due to heavy traffic
.
4.
I always have a glass of hot milk
in the morning.
5. Seven:
is the number of month when my little girl was born
.
6.
Isn't it ironic,
don't you think?
7. And as for the weekend, tonight I'm looking forward to
a busy Friday as usual
, tomorrow my plans include
attending an orientation at school if I have decided to otherwise, will be attending my friend's son's birthday party in the afternoon
and Sunday, I want to
have fun at another kiddie birthday party at the fort
!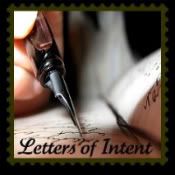 To Taho (Sweet Bean curd),


Oh how I miss you so much that I have to run fast yesterday so I could be able to buy two glasses of you! To the man who has been selling this even when it is raining, thanks for satisfying my craving!

From a Taho-Lover
To the Traffic Enforcers,


I don't understand why do you have to shut off the traffic lights and have your self do the managing of the traffic flow! That Red-Yellow-Green lights have always been working and based in my past experiences and observations, the traffic flow had always been heavier whenever you guys takeover! Can you just leave those ON and stop meddling with it?

From a Commuter/Driver Who Reached Home After an Hour Where it Should be Just Around 15mins!
-------------------------------------------------
TGIF once again! Come and join us at
and
meet lots of wonderful bloggers!
Thanks much for my new followers! Feel free to wander and comment on my simple abode! I love hearing those! Hope you will all have fun! I will definitely head over to your blogs and return the favor!
Enjoy your weekend everyone!

===================================
I am participating in the 2011
Mommytography 365 Project
! For this year long project I will be posting an image a day, to get me out shooting, using my camera and learning new things with it daily. Anyone interested in photography can join, no need to be a Mommytographer. We have teens to adults, male and female, as well as people from all over the world. Come join the fun!
===================================