Friday, July 22, 2011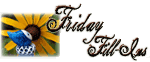 And...here we go!
7. And as for the weekend, tonight I'm looking forward to
just another busy day at work
, tomorrow my plans include
bringing my little tot to her Pedia for a checkup
and Sunday, I want to
just relax and have fun with my family and hopefully to watch Harry Potter
!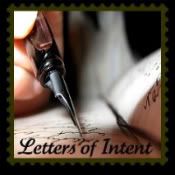 To My Calculator,


Yesterday was the start of my Accounting class, though I have this subject in high school and college (I think?) but it was ages ago that I consider myself now with zero knowledge on this subject. The only thing that I know of Accounting is when I am budgeting my family's expenses. I have always been inclined to numbers rather than memorizing theories that is why I chose to get this subject over with Leadership. But I have never thought that creating F|S will be as exciting as this. Looking forward to using you as often as I need to.

From an Aspiring Accountant
To My Foot,


I know you have reached your limits since you have been stepping into a pedal since yesterday. I think you have drove around 60KMs or more yesterday. You truly deserve a break!

From a Mom Whose Nursing a Tired Right Foot
-------------------------------------------------
TGIF once again! Come and join us at
and
meet lots of wonderful bloggers!
Thanks much for my new followers! Feel free to wander and comment on my simple abode! I love hearing those! Hope you will all have fun! I will definitely head over to your blogs and return the favor!
Enjoy your weekend everyone!

===================================
I am participating in the 2011
Mommytography 365 Project
! For this year long project I will be posting an image a day, to get me out shooting, using my camera and learning new things with it daily. Anyone interested in photography can join, no need to be a Mommytographer. We have teens to adults, male and female, as well as people from all over the world. Come join the fun!
===================================