Friday, July 15, 2011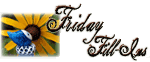 And...here we go!
1. I hold
on to my faith when everything seems to be tough
.
2.
My hubby
is someone I like to travel with because
it is always fun to travel with someone whose as fun and as adventurous like you
.
3. That day,
and that will be on Thursday, the start of my new class
.
4.
Thanks God, I have some great accomplishments
this year.
5. "Trust
no one, but not the devil inside you"
is one of my favorite quotes
.
6.
My little one is not afraid
in the dark.
7. And as for the weekend, tonight I'm looking forward to
just another busy day at work
, tomorrow my plans include
getting my materials at school
and Sunday, I want to
just relax and have fun with my family and hopefully I got to finish all my homework
!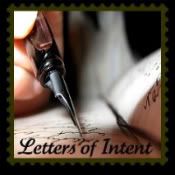 To My Little Tot,

We are so proud of you!!! I know that every time were on our way home from school you have been promising us but failed to keep it that your nanny can leave you alone inside your classroom the following day. But when you told us that you can be alone after your 4th birthday, this time you kept your promise! The transition was surprisingly smooth! No more tears and vomiting! I just want to you to know that you have made a great job on overcoming your stranger anxiety and letting yourself explore the world of preschool all by yourself! I know you know how happy we are every time we see you comfortably wearing a smile as you bid goodbye to us and enter your classroom! Great job baby, definitely! For sure this will just be the start of the journey to independence! Don't worry we are still and we will be forever on your side to support even if we are out of sight :) We love you so much! (Photo to follow!)

From a Proud Mom
To Management Accounting,

Though Mathematics is one of my forte, I know there's a lot about you that I need to know in a short span of time. So please be nice to me :)

From a Student
-------------------------------------------------
TGIF once again! Come and join us at
and
meet lots of wonderful bloggers!
Thanks much for my new followers! Feel free to wander and comment on my simple abode! I love hearing those! Hope you will all have fun! I will definitely head over to your blogs and return the favor!
Enjoy your weekend everyone!

===================================
I am participating in the 2011
Mommytography 365 Project
! For this year long project I will be posting an image a day, to get me out shooting, using my camera and learning new things with it daily. Anyone interested in photography can join, no need to be a Mommytographer. We have teens to adults, male and female, as well as people from all over the world. Come join the fun!
===================================