Friday, July 8, 2011
This is my entry to Techie She's Lucky Blogger Weekly Giveaways Week No. 6. This week's prize is one year free blog hosting sponsored by MaBelle of MB's Tips, Thoughts and Reviews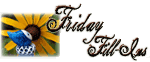 FF is a bit new, hmm let's see if I can easily fill this up!
So...here we go!
... Argh! Sorry I am having a hard time filling in the blanks! I am not sure if its because I am already sleepy or the blanks are just too hard to fill in. But I will try it again later, I am still a bit busy! Plus I will have to look for some more tips on how to fill that in! Thanks all for the encouragement :)
7. And as for the weekend, tonight I'm looking forward to
another busy day at work
, tomorrow my plans include
spending quality time with my family
and Sunday, I want to
have fun with my family while celebrating an intimate lunch or dinner for my little tot's 4th birthday celebration
!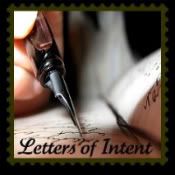 To Our Thumbs,


Thanks goodness mine is healing but sad to say, it seems that I have passed the curse to hubby's! What's with you for always interrupting something, inserting to a thing that you thought you can handle?! Sigh! For sure, you will be on that state for quite some time.

From a Mom who Learned a Lesson the Hard Way
--------------------------------------------------
TGIF once again! Come and join us at
and
meet lots of wonderful bloggers!
Thanks much for my new followers! Feel free to wander and comment on my simple abode! I love hearing those! Hope you will all have fun! I will definitely head over to your blogs and return the favor!
Enjoy your weekend everyone!

===================================
I am participating in the 2011
Mommytography 365 Project
! For this year long project I will be posting an image a day, to get me out shooting, using my camera and learning new things with it daily. Anyone interested in photography can join, no need to be a Mommytographer. We have teens to adults, male and female, as well as people from all over the world. Come join the fun!
===================================