Friday, July 1, 2011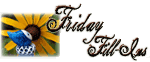 So...here we go!
1. Blue skies
never fail to brighten up my day
.
2.
I usually stroll down
memory lane
especially every Wednesday when I am tuned in on Wave 891's Wayback Wednesday.
3. Kids
will be kids
.
4.
Fun
,
Adventure, Relaxing
; these are some of the best things about vacation.
5. Love is
absolutely unconditional
.
6.
I have no idea on
submarine races.
7. And as for the weekend, tonight I'm looking forward to
attending a group meeting for our presentation preparation for the next day and a busy day at work
, tomorrow my plans include
attending my class the whole day
and Sunday, I want to
catch a lot of Zs since I have been getting a max of 4-hour of sleep this week
!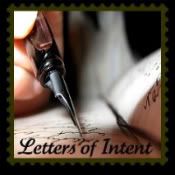 To Vicks,


I have known you for quite some time, well in fact I grew up with you by my side whenever we need you. Those back or chest massages that I have since I was a kid will not be that great and relieving without you. And though I have read some articles stating that you are not good for kids of this generations, I still did not lose my trust on you. And every time you relieved clogged nose or brought sounded sleeps during bad cold days, I know I have made a right decision! Thanks for being my lifetime partner next to my hubby!

From a thankful consumer of Vicks Vaporub
--------------------------------------------------
TGIF once again! Come and join us at
and
meet lots of wonderful bloggers!
Thanks much for my new followers! Feel free to wander and comment on my simple abode! I love hearing those! Hope you will all have fun! I will definitely head over to your blogs and return the favor!
Enjoy your weekend everyone!
Happy 4th of July!
===================================
I am participating in the 2011
Mommytography 365 Project
! For this year long project I will be posting an image a day, to get me out shooting, using my camera and learning new things with it daily. Anyone interested in photography can join, no need to be a Mommytographer. We have teens to adults, male and female, as well as people from all over the world. Come join the fun!
===================================