Thursday, June 16, 2011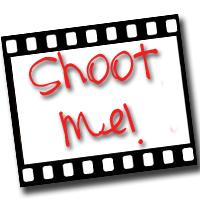 This is just hot! Not the other "hot" meaning LOL! I mean, this is fresh, I just took this shot, while waiting for my little tot and me doing my homework at again, El Fav Ice creamery.
Straight from WebCam :) with less makeup wearing just my HG lip balm.
(I guess this is now the right time to make a review on my fave lip balm, read more below)
This is while eating a scoop of cappuccino fudge ice cream and a glass of this
Now with regard to my HG Lip Balm, the Lip Ice, this was first introduce to me by Sis Gita. I was always in the look out for a nice lip balm that would suit my taste since most of the times, I got dry lips but not to the point it gets chopped. Just super dry that it peels off, and that's regardless of what lipstick I am wearing. I have tried a couple of lipbalm/lip glosses but none of it fit my taste. Its either too sticky or too uncomfy to wear. I have bought one that I have used for quite some time but not always just when I really need it, the Body Shop, I forgot the exact name but the one with calendula in it. Thanks goodness I have read
Sis Gita's post
about this
Lip Ice Lip Conditioner.
This is available at all Watson's for just P145. It is
non-sticky and color changeable
. I got the one in strawberry. This really conditions your lips, it leaves my lip soft after wearing it. My lips are really pale when it doesn't have any lipstick on, but this one, I can wear this alone. Super like! Now I can go out wearing just this! I could miss a lipstick in my purse but not this one. Not to mention, the packaging is so sleek! Definitely my HG lipbalm!
===================================
I am participating in the 2011
Mommytography 365 Project
! For this year long project I will be posting an image a day, to get me out shooting, using my camera and learning new things with it daily. Anyone interested in photography can join, no need to be a Mommytographer. We have teens to adults, male and female, as well as people from all over the world. Come join the fun!
===================================