Thursday, June 9, 2011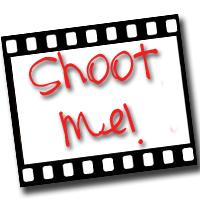 These were the several attempts of trying to get a good shot while traveling LOL
Take One.... Take Two...


Take Three.. and hmm much better :)
And as for today's photo, I was able to finally get a hold of a
lip balm
that's perfect for my taste
Thanks to
Sis Gita
for the recommendation. This will be my
HG Lip balm
from now on!
(Detail review of this product to follow.. soon!)
Oh by the way, have you seen

Google's Logo

today?
It's an interactive guitar in celebration of Les Paul's birthday
.
Try this, click on the little keyboard til it turns Red
then press letters A to K on your keyboard.
Isn't it cool?!
===================================
I am participating in the 2011
Mommytography 365 Project
! For this year long project I will be posting an image a day, to get me out shooting, using my camera and learning new things with it daily. Anyone interested in photography can join, no need to be a Mommytographer. We have teens to adults, male and female, as well as people from all over the world. Come join the fun!
===================================