Friday, June 24, 2011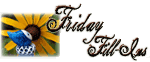 So...here we go!
7. And as for the weekend, tonight I'm looking forward to
a busy day at work
, tomorrow my plans include
attending my class the whole day
and Sunday, I want to
have fun with family and girl friends with their kids since we will be attending Noelle's 5th birthday party
!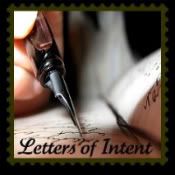 To Whichever Tropical Storm We Got,


Please be gentle to our country. We don't want to see any occurrences like that of the Ondoy. I know there are lots of areas that are flooded right now and lots of families were evacuated already on some areas, so please hurry up and ended your visit to our country. We'd love to enjoy the rainy season but not too much! But one thing though, thanks for being the cause of suspension of classes today on all level because today, 24-hour is not enough for all the tasks that I need to do. Thanks for the temporary removal of one of my itineraries.

From a Driver Who Wishes that there will be no flood on the roads that I need to passby
--------------------------------------------------
TGIF once again! Come and join us at
and
meet lots of wonderful bloggers!
Thanks much for my new followers! Feel free to wander and comment on my simple abode! I love hearing those! Hope you will all have fun! I will definitely head over to your blogs and return the favor!
Enjoy your weekend everyone!
Be safe!

===================================
I am participating in the 2011
Mommytography 365 Project
! For this year long project I will be posting an image a day, to get me out shooting, using my camera and learning new things with it daily. Anyone interested in photography can join, no need to be a Mommytographer. We have teens to adults, male and female, as well as people from all over the world. Come join the fun!
===================================