Friday, June 17, 2011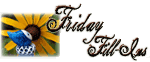 So...here we go!
1. One of my favorite birthday presents was
my little tot, though she came in a month before my birthday
.
2.
I love this quote by Nicholas Sparks, "He loves her
, it was as simple as that."
3. The moon
was bloody red Thursday morning and it was like a scene in the Red Riding Hood
.
4.
I bought a voucher for Father's day which
includes
lots of food from Yellow Cab
.
5. I was tempted by
one of my closest friends to get the Thunderbird Resort deal from one of the group buying sites
.
6.
Exploring places I have not been yet
are some of the things I like to do on vacation.
7. And as for the weekend, tonight I'm looking forward to
a night spend at home since I took a day off from work tonight
, tomorrow my plans include
attending a class in the morning and hopefully I will be able to attend my friend's wedding in the afternoon
and Sunday, I want to
just relax and have fun with my family
!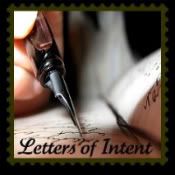 To My Little Tot,


We are so proud of you for surviving the first week of preschool, though there were a few crying moments. But that was fine, it was actually negligible since we are getting positive feedbacks from your teachers. Keep up the good work baby! For sure you will do great, we will just need to continually work on your stranger anxiety! (Photo to follow, my connection is extremely slow!)

From a Proud Momma
To Globe Wimax,

You have been such a pain lately! I could not do all my online tasks since it's taking forever before any page including Google to load! Argh! I don't have all the luxury of time to just sit and wait til our connections be fine again. So please fixed your service and just don't keep on telling us that you are having a maintenance on-going!

From an Internet User Whose Tired of Getting the "Problem Loading" Page
Enjoy your weekend everyone!

===================================
I am participating in the 2011
Mommytography 365 Project
! For this year long project I will be posting an image a day, to get me out shooting, using my camera and learning new things with it daily. Anyone interested in photography can join, no need to be a Mommytographer. We have teens to adults, male and female, as well as people from all over the world. Come join the fun!
===================================