Friday, June 10, 2011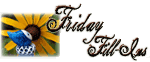 So...here we go!
1. I remember when I first heard
your giggles, I was so ecstatic and now I could not believe that I am excited to buy you a school or work shoes because you will be attending preschool next week
.
2.
How I wish for some snow
showering down on
us, but that will only be a dream because we don't have winter here.
3. Most humans
are nurturing by nature
.
4.
Anything is possible when you have inner peace
...sound familiar?
5. I was inspired by
Mom to be a good mother to my child
.
6.
I don't know where all the time goes,
who knows where!
7. And as for the weekend, tonight I'm looking forward to
just the usual busy day at work
, tomorrow my plans include
just attending a group meeting in the morning then catching some Zs for the rest of the day
and Sunday, I want to
just relax at home and finish all what I need to do and maybe go to the mall to look for a new work boots for me
!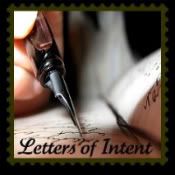 To My Book,

Why does every time I open you, I immediately fall into sleep after a few minutes? I just wish you were created with a scent that would keep me awake or with a shot of espresso that I need to take before I could open you. Seriously, I am serious in wishing those since I still got lots of chapters to finish and two case studies to write as well. But thank you for the information you have been giving me, you are like my steel toe boots, my safety shoes to reach all my goals.

From a Stude Whose a Bit of Running Out of Time
To My Little Tot,


You will be an official preschooler on Monday. I know you are excited but I think we are more excited for you. For sure you will do good and you will make us proud. The only thing that I am worried about is the process of you immersing you fully, which means your nanny will not be inside your classroom with you just like what you did from your last summer class. I just hope and pray that this time will be as smooth as possible.

From Your Mom Who Just Arrived From a Parent-Teacher Orientation
--------------------------------------------------
TGIF once again! Come and join us at
and
meet lots of wonderful bloggers!
Thanks much for my new followers! Feel free to wander and comment on my simple abode! I love hearing those! Hope you will all have fun! I will definitely head over to your blogs and return the favor!
Enjoy your weekend everyone!

===================================
I am participating in the 2011
Mommytography 365 Project
! For this year long project I will be posting an image a day, to get me out shooting, using my camera and learning new things with it daily. Anyone interested in photography can join, no need to be a Mommytographer. We have teens to adults, male and female, as well as people from all over the world. Come join the fun!
===================================