Friday, June 3, 2011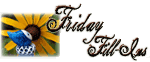 So...here we go!
1. Hey!
Will you please stop running little one
.
2.
As what they usually say, Every rumor comes from a
kernel of truth.
3. Eat
healthy so you will be able to enjoy life longer
.
4.
I don't like the feeling of being caught
in the middle.
5. First thing to note:
to get our new passports
.
6.
I got lot of things to do as much as I got lots of sources of
distraction.
7. And as for the weekend, tonight I'm looking forward to
just a busy night at work
, tomorrow my plans include
attending a group meeting for our upcoming group presentation in class
and Sunday, I want to
just relax and have fun with my family
!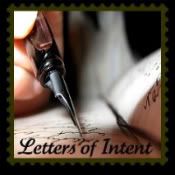 To My Brains,

Please function as expected. I know it's not that easy especially at times when you feel that it is the time to sleep. But you know we could not sleep yet til we finish our power point presentation for tomorrow. We still need to think on how to incorporate STEP and SWOT to our presentation. Good luck to us!

From a Stude Who Think if She can Literally Squeeze her Brain
To My Little Eye Cover,


Thanks for turning all my daytime into night time. I really would not be able to sleep without you.

From a Mom Whose Working on a Different TimeZone
--------------------------------------------------
TGIF once again! Come and join us at
and
meet lots of wonderful bloggers!
Thanks much for my new followers! Feel free to wander and comment on my simple abode! I love hearing those! Hope you will all have fun! I will definitely head over to your blogs and return the favor!
Enjoy your weekend everyone!

===================================
I am participating in the 2011
Mommytography 365 Project
! For this year long project I will be posting an image a day, to get me out shooting, using my camera and learning new things with it daily. Anyone interested in photography can join, no need to be a Mommytographer. We have teens to adults, male and female, as well as people from all over the world. Come join the fun!
===================================