Friday, May 27, 2011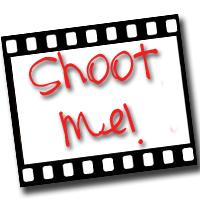 We made it again!
Our photo was shown last May 12 - 14 on Edsa Boni and SM North Edsa's Digital Billboards. It was for
Nido Fortified's Say It Big Mother's Day Celebration
where you can greet moms out there through the digital cards that will be shown on digital billboards along Edsa Boni and on SM North Edsa. It was another 3-day of fame! Happiness! Here are the copy of the billboard courtesy by Nido since I was not able to see these personally because the locations were too far from where I live.
along Edsa Boni
On SM North Edsa
And for today's photo, my little tot is under the weather right now. Good thing, her summer class is over and they got more than two weeks before the school year starts!
Get well soon sweetie!
===================================
I am participating in the 2011
Mommytography 365 Project
! For this year long project I will be posting an image a day, to get me out shooting, using my camera and learning new things with it daily. Anyone interested in photography can join, no need to be a Mommytographer. We have teens to adults, male and female, as well as people from all over the world. Come join the fun!
===================================