Friday, May 20, 2011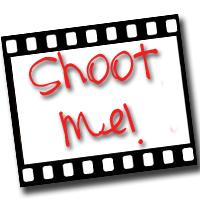 I know I have not been in the photo for weeks now! I don't know, I might be that really busy! So I have decided to just share these photos, when me and my little tot was messing with the webcam earlier this morning. Pardon the background hehe
Pardon the no-makeup shot LOL!
Aside from these, here's another photo taken when we were having lunch a few hours ago at Burger King. Look how comfy my little tot was LOL!
===================================
I am participating in the 2011
Mommytography 365 Project
! For this year long project I will be posting an image a day, to get me out shooting, using my camera and learning new things with it daily. Anyone interested in photography can join, no need to be a Mommytographer. We have teens to adults, male and female, as well as people from all over the world. Come join the fun!
===================================