Friday, May 27, 2011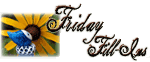 So...here we go!
1. This week I
was a bit down after finding out the results of something that I have been aiming for
.
2.
I really missed watching Clark Kent, I just wish that Smallville
returns.
3. It's all about
the money money money
(come sing with me LOL)
.
4.
I don't like spending too much time
in the sun.
5. I demand
always for an explanation, especially when there's something I could not understand
.
6.
Follow the Lord's
path, it's filled with
the true meaning of happiness
.
7. And as for the weekend, tonight I'm looking forward to
same busy night at work
, tomorrow my plans include
attending the second day of my class at AGSB
and Sunday, I want to
have fun with my family and friends at Casa Ibiza where we will spend a night
!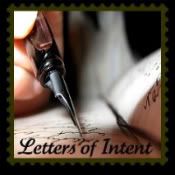 To Tropical Storm "Chedeng"

Thanks for swerving! We don't need you or any of your kind. Though the government has always been pursuing each communities to be prepare on natural calamities like you, our country will never be prepared and will never be spared of the damages since we have not been so kind to our Mother Earth :( Thanks for reminding us, but please be gentle okay? And good riddance!

From a Mom Who Loves Rain Every Once in a While but Not Tropical Storms
To My Little Tot,

Mom wants to apologize for giving in to your request and letting you swim during the night time last Saturday. Because of that, you got sick! :( What added to my guilt-feeling was when you, of all people, told me this: "Next time Mom, let's just swim in the morning, Okay?" I guess we both learned it the hard way!

From a Guilty-Mom
To the Government,


Is this where our taxes is going? As far as I know, there's a part of our huge deductions for withholding taxes that go to DPWH (Department of Public Works and Highways) but how come there's a few roads on our place that you can drive 50-60kmph because most of the roads, you need to slow down. Otherwise, your car won't last for years. I just hope and pray that you will pay attention to this problem instead of giving our money to some corrupt politicians.

From a Tax Payer Whose Furious Every time She Saw Her PaySlip
--------------------------------------------------
TGIF once again! Come and join us at
and
meet lots of wonderful bloggers!
Thanks much for my new followers! Feel free to wander and comment on my simple abode! I love hearing those! Hope you will all have fun! I will definitely head over to your blogs and return the favor!
Enjoy your weekend everyone!

===================================
I am participating in the 2011
Mommytography 365 Project
! For this year long project I will be posting an image a day, to get me out shooting, using my camera and learning new things with it daily. Anyone interested in photography can join, no need to be a Mommytographer. We have teens to adults, male and female, as well as people from all over the world. Come join the fun!
===================================