Friday, May 20, 2011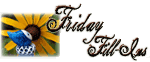 So...here we go!
1. I see
trees of green, red roses too I see them bloom for me and you And I think to myself what a wonderful world
. :)
2.
Sometimes instead of going through the same old stuffs but not achieving anything, it is better to take a different route and to start from
scratch.
3. They begin
with friendship, that how Love blooms
.
4.
I love how simple life is, but that was
so many years earlier.
5. This I know:
with God, nothing is impossible
.
6.
I want aglio olio
for dinner.
7. And as for the weekend, tonight I'm looking forward to
just the usual busy night at work
, tomorrow my plans include
catching some Zs and hopefully to study cause I have work in the evening
and Sunday, I want to
have fun at my friend's Bridal Shower party
!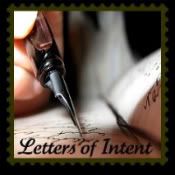 To LoI readers,

Sorry if I was not able to join you last week. That was one of the sleepless days for me, because that day I have to finish a report and a case study which were due the next day. I was literally stressed out that day. But I am glad that I was able to join you again this week.

From an Avid LoI Member
To My New Book,

Why aren't you like one those novel books that I have read from the past? I couldn't hardly finish reading one of your chapters! It's either I turn my back on you and do other stuffs or I ended up sleeping. I know I cannot afford to not read you because I don't want to be left out and embarrassed myself when the class resumes next Saturday. Sigh! But I am thankful for the added information you are providing me.

From an Official Student, Again
To SM Department Store,


You have never failed me! I have finally found the perfect laptop bag for me, though I admit it is not really a laptop bag. But my laptop fits perfectly to this very chic pink bag. Plus there's a lot of room for some of my things. I am so happy right now!

From a Mom who Feels like Mrs. Legally Blonde Now LOL!
--------------------------------------------------
TGIF once again! Come and join us at
and
meet lots of wonderful bloggers
! Thanks much for my new followers! Feel free to wander and comment on my simple abode! I love hearing those! Hope you will all have fun! I will definitely head over to your blogs and return the favor!
Enjoy your weekend everyone!

===================================
I am participating in the 2011
Mommytography 365 Project
! For this year long project I will be posting an image a day, to get me out shooting, using my camera and learning new things with it daily. Anyone interested in photography can join, no need to be a Mommytographer. We have teens to adults, male and female, as well as people from all over the world. Come join the fun!
===================================