Friday, May 6, 2011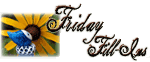 So...here we go!
1.
ALIAS
is my favorite TV show because
I so love Jennifer Garner's portrayal of the role, she's really perfect for it plus I love the story of the series
.
2. Go to page 45 of the book you're reading or of the book closest to you; go to the 6th paragraph and make a sentence out of 7 words from it:
I can because I know I can
.
3. I am
what I am
.
4.
Friends always enjoy a full conversation during
long walks.
5. Take some time to
relax and unwind even if you are too busy
.
6.
Everyone
needs a bit of
pat on the back once in a while
.
7. And as for the weekend, tonight I'm looking forward to
just a busy day at work
, tomorrow my plans include
officially starting what I have been postponing (please wish me luck)
and attending a twin's 1st birthday party
and Sunday, I want to
just relax and have fun and maybe swimming in Bellevue if Mr Sun is not that hot
!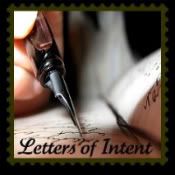 To All Blogger Platform Users,


Have you seen this? I am not sure what is that for and why Blogger had included an option such as that. Right now I can think of any logic why should I use it. Hmm.. Maybe some of you does. To those who were able to use it, care to share what special about it. And to those who have not used it like me, let me know your thoughts.

From a Curious Blogger
To All My Gorgeous Visitors,

I apologize for not being a good blogger friend nowadays. I have missed blog hopping because of erratic schedules and lots of tasks to do this last few weeks. I will try my best to return the favor soon. Thanks so much for visits! Happy Mother's Day to all!

From a Busy Blogger
To Myself,

What are you still contemplating on? You have had your signs from Above, so start facing your fears and grab the opportunity. Failure is part of growing up so don't let the fear of failing gets in your way. If you can not accept that, you won't succeed. So let's go and don't be afraid to fail. We will surely learn a lot from it.

From an Anxious Lady
Here's my photo for today, requested by my little tot
--------------------------------------------------
TGIF once again! Come and join us at
and
meet lots of wonderful bloggers
! Thanks much for my new followers! Feel free to wander and comment on my simple abode! I love hearing those! Hope you will all have fun! I will definitely head over to your blogs and return the favor!
Enjoy your weekend everyone!

===================================
I am participating in the 2011
Mommytography 365 Project
! For this year long project I will be posting an image a day, to get me out shooting, using my camera and learning new things with it daily. Anyone interested in photography can join, no need to be a Mommytographer. We have teens to adults, male and female, as well as people from all over the world. Come join the fun!
===================================