Friday, April 8, 2011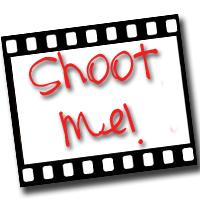 Sorry for the late post, you know how busy I am. But finally I was able to make a review of the recent Spa I have visited. I have decided to try out a different one, well actually I don't have any choice but to try a new one since the salon I frequent to is under renovation right now. So my stop was at
Ageless Festival Mall
where I have availed their body massage.
One you've entered their salon you will be greeted with sweet citrus scent which I like plus their friendly receptionist. The smell of citrus would make you want to immediately look for a bed where you can lay down and have a relaxing massage.
(click for larger viewing)
Aside from the waiting area on the reception area that is equipped with wooden chairs with pillows, they also have another lounge inside which is a bit small but much relaxing since it is now with cushioned sofas. There's a sink with mirror as well where you can fixed yourself after availing any of their services which is big enough to accommodate two persons.
(click for larger viewing)
Now here's the view of the room where I had their massage, equipped with toiletries and a bath tub used if you are availing their body whitening services.
I am just wondering how and where will water flow from the bath tub?! My only concern is the room is well-lit. I went there in the morning, though they have some curtains inside to cover the rays of the sun but still it was not enough to make the room darker. I think it would be more relaxing when the room is dim lit.
(click for larger viewing)

As per the service, I was able to avail their 20% off but you would not feel any less from their service at all. The

masseuse is well-trained, she gave me the relaxation that I need. I would definitely be back to avail their service again.
Here's their list of services, if you are interested:
(click for larger viewing)
Here's their contact information if you would like to avail any of their services:
4F Festival Supermall (beside Carousel)
Filinvest Corp City Alabang, Muntinlupa
7710851-52/09189919794
info@agelessinyou.com/http://www.agelessinyou.com
Btw, where you able to spot me from any of the photos? :)
And as for today's photo, I know the lovely host of
Shoot Me
, the lovely
Miss Church Lady
would probably smile again with my photo LOL! But this time, it was not my food hehe
But my little tot's snack while enjoying her favorite online games
===================================
I am participating in the 2011
Mommytography 365 Project
! For this year long project I will be posting an image a day, to get me out shooting, using my camera and learning new things with it daily. Anyone interested in photography can join, no need to be a Mommytographer. We have teens to adults, male and female, as well as people from all over the world. Come join the fun!
===================================