Friday, April 29, 2011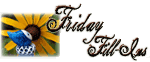 So...here we go!
1. I love to
go to Hongkong soon but that's currently not included on my budget LOL
.
2.
If something bad happened, think of it as just one of the learning curves then after learning from it, shrug it off
and a smile.
3. It's how you
look on things that usually matters the most
.
4.
I am fine with what I have heard, so whatever you know, please
don't tell me!
5. Well, would you
just leave it all behind and learn to move on?
6.
Since we don't have really Spring here, we would not see those lovely
spring peepers.
7. And as for the weekend, tonight I'm looking forward to
just the usual Friday
night at work
, tomorrow my plans include
going back to the school where I took my college degree to get the form I need from my old professor
and Sunday, I want to
just relax and have fun especially with my kiddo since I have been going home late because of work for days and maybe go swimming in The Bellevue
!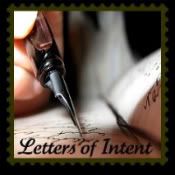 To My Dear Friend,

I know we have been harsh to you by telling you this phrase a couple of times: "Told yah!" But I know you know that we're here for you. I know that what's happening right now is really a blessing in disguise for you to get rid of that jerk! You will get through this, and I will repeat this as many times as I can until you realized that he does not deserved you at all! We're here for you no matter what.

From a Lady Who Just Had a Heart-to-Heart Talk with a Friend
To Brother's Burger,


Thanks for the awesome promo. I didn't know that I need to go there early to avoid the long lines. That's really fine with me, I got no complains on that. What I am a bit upset about is, I have ordered one with additional cheese filling for my little one, but when I reached home, I found out that none of three Big Burgers I have purchased have cheese on it! Tsk! Tsk! But I will let this pass since you definitely made my husband's day! :)

From a Wifey who Waited for Hours for the Store's Opening
--------------------------------------------------
TGIF once again! Come and join us at
and
meet lots of wonderful bloggers
! Thanks much for my new followers! Feel free to wander and comment on my simple abode! I love hearing those! Hope you will all have fun! I will definitely head over to your blogs and return the favor!
Enjoy your weekend everyone!

===================================
I am participating in the 2011
Mommytography 365 Project
! For this year long project I will be posting an image a day, to get me out shooting, using my camera and learning new things with it daily. Anyone interested in photography can join, no need to be a Mommytographer. We have teens to adults, male and female, as well as people from all over the world. Come join the fun!
===================================