Friday, April 22, 2011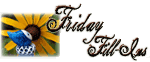 So...here we go!
1. Pardon me,
my Lord because I have sin
.
2.
Just bought a top for just $2, it was really a
good deal.
3. I was surprised to find that I really like
Suman, a delicacies made of rice when I am not eating rice
.
4.
Magic Sing
is one of my favorite forms of entertainment.
5. Hi, my name is
Marice
and I'm
an Engineer
.
6.
If my schedule will not change, you will still find me sleeping the whole weekday
summer afternoons.
7. And as for the weekend, tonight I'm looking forward to
another Good Friday spent at work
, tomorrow my plans include
sleeping over at my Dad's place
and Sunday, I want to
beat the summer heat at Ace Water Spa with my family and hopefully to attend my friend, Joy's 32nd birthday
!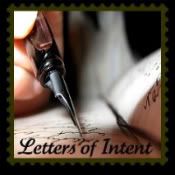 To Myself,

This is it! You have been postponing this for quite some time and I am glad that you already have submitted your application. Let us now hope that it will be considered. Good luck and I hope that you will be able to finish that.

From a Soon-to-be an Official Stude Again
To My Little Tot,


My heart aches every time I see you crying whenever we sent you in your classroom for your Summer Class. In as much as I wanted to just take you home, I couldn't since I know that that was part of growing up and that you definitely need that to develop independence. And good thing, all that drama ended as soon as your nanny was able to secretly leave your room. But when you have requested from your Dad to be absent for 2 days because according to you, you are a bit scared to one of your janitresses, I also could not say No because I don't want your first day of schooling to be traumatic. I know you have made your promise after I have explained to you that she is so kind and that you should not be afraid of her, that you will again attend your classes starting Monday. I just hope that you will be able to keep your promise :)

From a Supportive Mom
--------------------------------------------------
TGIF once again! Come and join us at
and
meet lots of wonderful bloggers
! Thanks much for my new followers! Feel free to wander and comment on my simple abode! I love hearing those! Hope you will all have fun! I will definitely head over to your blogs and return the favor!
Enjoy your weekend everyone!

===================================
I am participating in the 2011
Mommytography 365 Project
! For this year long project I will be posting an image a day, to get me out shooting, using my camera and learning new things with it daily. Anyone interested in photography can join, no need to be a Mommytographer. We have teens to adults, male and female, as well as people from all over the world. Come join the fun!
===================================