Friday, April 15, 2011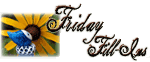 So...here we go!
1. For me, it was
just one of those days that will surely pass
.
2.
We would do our grocery shopping later
at my local supermarket.
3. Behind the sound of the wind in the trees, I heard
birds chirping too which is a bit relaxing
.
4.
Stepping up my career
is something I always wanted to do.
5. When it was over,
and something not so good happened, don't be bitter about it, you just have to move on
.
6.
I traveled alone
but I never felt alone.
7. And as for the weekend, tonight I'm looking forward to
just a busy day at work
, tomorrow my plans include
nothing much, just hoping for a good long sleep
and Sunday, I want to
have fun at my friend's bday in Tagaytay
!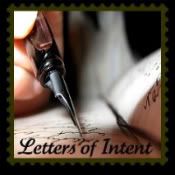 To Me,

Just like what you have always believed in,

everything will pass

. The clock is ticking, it would never stop nor it will go the opposite direction. Even today's date occurs only once. So why waste your time on grieving? Bitterness won't do you any good. Think of it as a wake up call. Who knows this is your time to start all those things you have been planning but keep on postponing in the past.

God will always have your back,

don't ever forget that. Seek for guidance on every decisions you have to made. I truly wish you good luck!

From a Lady whose Confused and Still in-denial
To My Little Tot,


We are so proud of you for surviving your second day of Summer Class without your nanny! Though you have cried a lot I know soon you will be able to conquer the world all by yourself. Don't you worry, we will always be with you every step of the way.
From a Proud Momma
--------------------------------------------------
TGIF once again! Come and join us at
and
meet lots of wonderful bloggers
! Thanks much for my new followers! Feel free to wander and comment on my simple abode! I love hearing those! Hope you will all have fun! I will definitely head over to your blogs and return the favor!
Enjoy your weekend everyone!

===================================
I am participating in the 2011
Mommytography 365 Project
! For this year long project I will be posting an image a day, to get me out shooting, using my camera and learning new things with it daily. Anyone interested in photography can join, no need to be a Mommytographer. We have teens to adults, male and female, as well as people from all over the world. Come join the fun!
===================================