Friday, April 8, 2011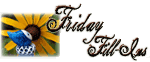 So...here we go!
1. In the near darkness
I would still be sleeping that time
.
2.
My favorite spa salon is still under renovation, so I still need to try out different spas
til further notice.
3. But this
is my life, so I would live it the way I want
.
4.
Beegees sang Island
in the stream.
5. It's always nice
to see good friends you have not seen for a long time
.
6.
It is always nice to be with a cheerful
and pleasant company.
7. And as for the weekend, tonight I'm looking forward to
another busy day at work
, tomorrow my plans include
attending Baby Linc's
(a friend of mine's first baby)
Christening and hopefully we could drop by at Nick World
and Sunday, I want to
have fun at Working Mom's Summer Affair at NBC tent with my family together with some friends
!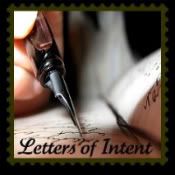 To McDs,


Kudos for coming up with nice and quality kind of toys on each set of your Happy Meals. We lost count on how many sets we have already completed. You don't know how happy we are parents when we see the smiles on our kiddos every time we arrived home from with a toy. Thank you!

From a Mom who smells like McSpaghetti
To The Internet,

I have always been so vocal about how you are making our lives so much easier. But this time, it looks like you have also made my life equally hard! When I thought I was almost done school hunting, but it looks like I am not. I have read an article, a blog entry to be exact, that made me think not just twice but many times. Sigh! Now I need to do a little more digging, calling and gathering information... again!

From a Mom who will soon be having a preschooler
To All My Visitors,

I know just like me, we are all thinking and planning on how to boost our income or how to have an extra aside from the earnings that we have right now. As most of you knew already, I have been scouting for the prefect school and due to that, I now have a clear picture of how much is the cost of education right now. Me and my husband have been thinking of investing on things like mutual funds, gold IRA, stock markets and all that stuffs that would help you boost your savings. I am just wondering though if IRA gold account is available here in the Philippines, I guess I might need to do a little more digging on this. I have read some information about it and it would really be so nice if gold 401k accounts would be available here. But I guess before I wish for that one, I should wish that I would have an IRA gold first LOL! I would love to hear your thoughts on this!

From a Mom who wanted to win a Lottery LOL
--------------------------------------------------
TGIF once again! Come and join us at
and
meet lots of wonderful bloggers
! Thanks much for my new followers! Feel free to wander and comment on my simple abode! I love hearing those! Hope you will all have fun! I will definitely head over to your blogs and return the favor!
Enjoy your weekend everyone!

===================================
I am participating in the 2011
Mommytography 365 Project
! For this year long project I will be posting an image a day, to get me out shooting, using my camera and learning new things with it daily. Anyone interested in photography can join, no need to be a Mommytographer. We have teens to adults, male and female, as well as people from all over the world. Come join the fun!
===================================