Friday, April 1, 2011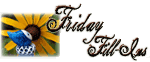 So...here we go!
1. I can't believe
I will soon have a preschooler
.
2.
Safety is what I hope
for everyone.
3. How can I
tell you that I love you (come sing with me LOL!)
.
4.
Lucky Me Pancit Canton
was the last thing I cooked.
5. Six of one
is the title of one cult TV as per Google
.
6.
I will never like frogs
; nonono!
7. And as for the weekend, tonight I'm looking forward to
another busy and pressured day at work
, tomorrow my plans include
nothing much, just catching up for some sleep or I might see a doctor too since I am still not in a good shape
and Sunday, I want to
just drop to the mall to buy some stuffs after my afternoon activity at work
!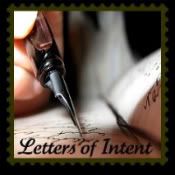 To My Colds and Cough Meds,


I honestly doesn't want every bit of our encounters and I know you don't like it either. But I got no choice because I also hate the feeling of being sick. Please act as fast as you can! Weekend will start tomorrow and it looks like it is not gonna be that fun if I am still not in a good shape. Plus I won't like to be the bearer of the virus at home.

From "Barking" Mom
P.S. Sorry for the low quality of my photo today, I am so not in the mood to take photos.
--------------------------------------------------
TGIF once again! Come and join us at
and
meet lots of wonderful bloggers
! Thanks much for my new followers! Feel free to wander and comment on my simple abode! I love hearing those! Hope you will all have fun! I will definitely head over to your blogs and return the favor!
Enjoy your weekend everyone!

===================================
I am participating in the 2011
Mommytography 365 Project
! For this year long project I will be posting an image a day, to get me out shooting, using my camera and learning new things with it daily. Anyone interested in photography can join, no need to be a Mommytographer. We have teens to adults, male and female, as well as people from all over the world. Come join the fun!
===================================