Friday, March 18, 2011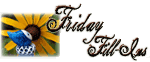 So...here we go!1. I love to go to
Misibis bay
because
of the nice review I have read of it and the great photos shown in their website
.
2.
It's not the quantity that counts,
it's the quality!
3. The last thing I had to eat was
tuna pie from Jollibee
.
4.
For some, on marriage nowadays
,
gender
is no longer essential.
5. Please take a moment to
say a prayer for the victims of earthquake and tsunami in Japan
.
6.
Faith in your self and perseverance
have brought you this far.
7. And as for the weekend, tonight I'm looking forward to
just a busy day at work as usual
, tomorrow my plans include
nothing much, I will just probably bring our little tot to Fun Ranch since she have been requesting that for days now
and Sunday, I want to
just relax the whole day since I will be working at night again
!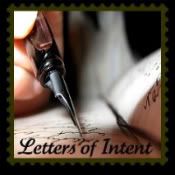 To My Nails,


I know I have been intending to forgot you and ignore that you are growing (just a bit long from the usual) because our one and only manicurist/pedicurist is on unintentional leave because our favorite salon will undergo a renovation. And they will be back on April, according to the manager who was kind enough to inform me. Don't you worry, I have squeezed in some time today to drop into one of the nearby salon before my appointments so that you would be trim. Though I am bit worried going into an unfamiliar salon and entrusting my nails to a new one. Just wish us good luck!

From a Lady who just had a small cut in her hands after being scratched by her own nails
--------------------------------------------------
TGIF once again! Come and join us at

and
meet lots of wonderful bloggers
! Thanks much for my new followers! Feel free to wander and comment on my simple abode! I love hearing those! Hope you will all have fun! I will definitely head over to your blogs and return the favor!
Enjoy your weekend everyone!

===================================
I am participating in the 2011
Mommytography 365 Project
! For this year long project I will be posting an image a day, to get me out shooting, using my camera and learning new things with it daily. Anyone interested in photography can join, no need to be a Mommytographer. We have teens to adults, male and female, as well as people from all over the world. Come join the fun!
===================================